# 3 DUH !
Now for some other links:
If you need software, or whatever check out download.com as it has lots of free & shareware, and if you need info about whats new or cool check out the lockergnome dude, he knows his stuff, and has all the tricks. Just a few of my bookmarks enjoy....if anyone has links they think I should have listed please forward them to me.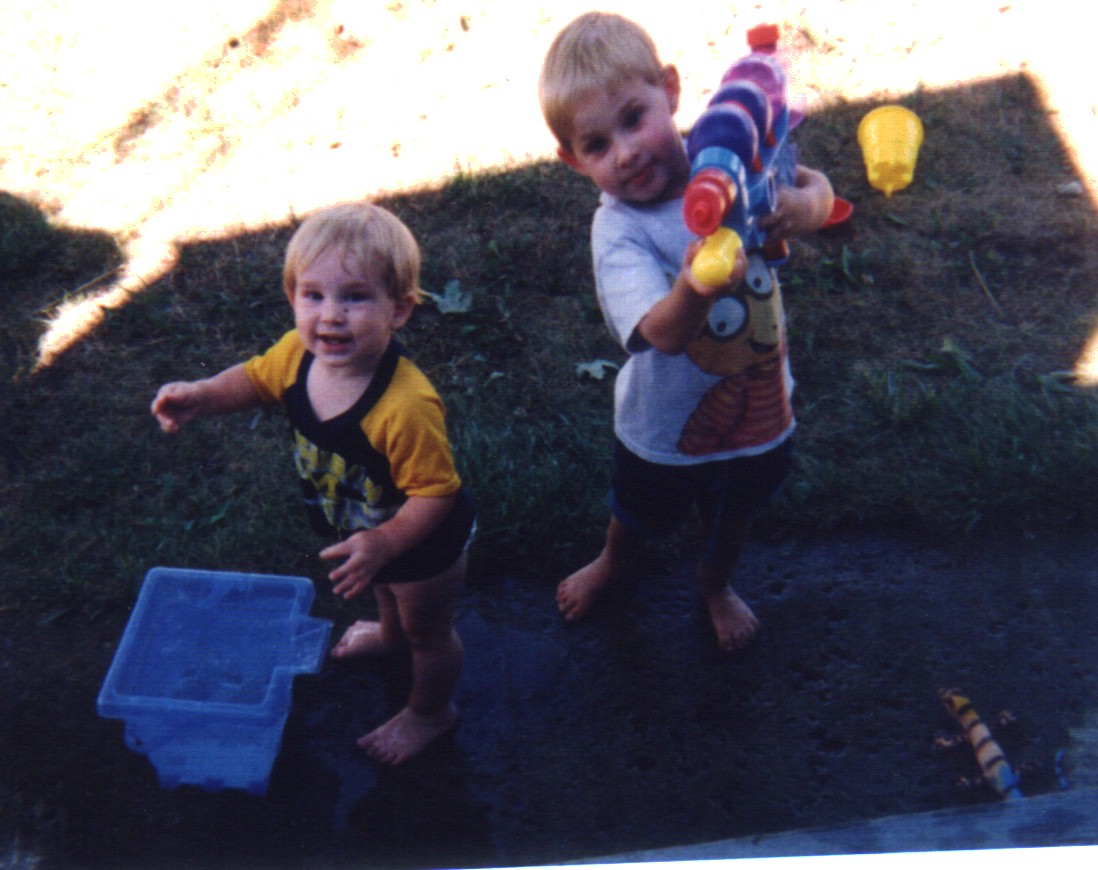 Jakob age 1 and Bryan age 3 at Papa Betzing's (water fight)
members.tripod.com/adpatres/homepg2.htm<BACK TO PAGE 1.