GENEALOGY > WHERE WE COME FROM AND WHOM !
The List
1-Johnson>from Lockport N.Y. to Mich >*Note>>Looking for info on Martin Johnson, and a Martin Van Buren Johnson. One was married to a Betsy Bonnie from Pa.
2-Titus>from U.K.Bushey1570 Silas Titus to N.Y. to Mich .Done pretty much with this name.
3-Marshall>from ? to Mich>Looking for info on William Marshall married to a Ester Meyers, had twin daughters Ella & Nellie Marshall.
4-Pine>from ? to Mich*Note>George Pine & Sarah Worden married, their daughter was Roxanna married Willis Johnson, lived Columbiaville Mich, and Buried at Woodlawn there. As are most of my relatives named Johnson, or Pine.
5-Betzing>from Mertloch,Germany to Mich...In mid 1800's .they are Anton married a M.A.Heucher, Johann, and Peter. Anton born 4/5/1847, Johann born 10/22/1848 found in Washington State 1998, and Peter born 5/17/1850.
6-Crawford>from ? to Tenn to Mich *Need info on them from Overton County, Livingston Tn.>> George Delbert Crawford b.10/30/1901 there,died 1972 in Belding Mich,his Father William Crawford died in 1930's ? Ruby nee Robinson b.4/2/1902 died Belding Mich 12/1997. Also Mary Cooper from same Area.
7-Springer>from Canada to Mich.>Iva Molly Springer married Peter Betzing in Sandusky Mich, Father was Robert Mother a Anna Kleinfeldt and Iva died age 20 4/21/1924 after being married for 3 years, her husband my grandfather Peter Betzing never remarried. Have no other info on her family or her.
8-Hunt>from Canada to Mich
9-Betsy Bonnie>from ? to PA to ?
WIFES FAMILY BELOW
10- John W.Henryb.10-7-1843 jefferson county VA. > to Mich <WIFES FAMILY
11-Morse>from ? to Mich
12-Willis>from ? to Lake Orion,Mich
13-Haight>from ? to Mich
14-Loveland>from ? to Mich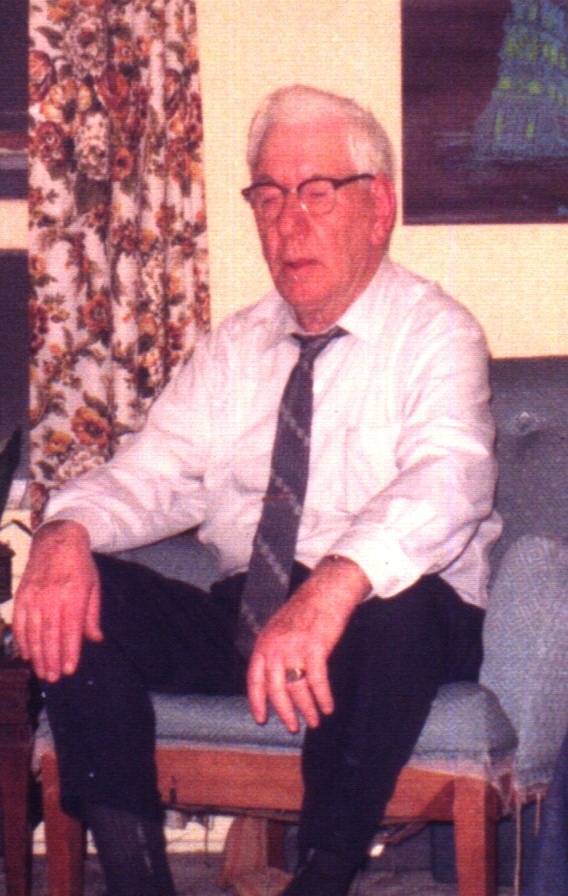 PETER BETZING 1972 < MY GRANDFATHER
PAGE 1 http:members.tripod.com/adpatres/homepage.htm
PAGE 3 welcomepage3.htm
PAGE 4 homepg4.htm
LAUGH IT'S STILL FREE, AND VOLUNTEER FOR SOMETHING !
WHERE DO I VOLUNTEER AT : http://www2.crosswinds.net/~tuscola/tuscola.htm GenWeb for Tuscola County MI.
ALSO MEMBER OF : Millington/Arbela Historical Society